Golf Holidays in Vilamoura
Quite simply, Vilamoura has it all. You are 30 minutes from Faro airport and once there, you have a fine selection of 6 courses within a 5 minute drive. Other courses are close too. The likes of Vale Do Lobo (Ocean and Royal), Quinta do Lago (North, South and Laranjal) and San Lorenzo are only 15 minutes away.
No matter where you stay in Vilamoura, you are very close to the marina. There you will find numerous bars, restaurants and shops so there really is something for everyone.
Popular hotels in Vilamoura
With so many 4 and 5* options to choose from, there really is a hotel suit all budgets in Vilamoura. The Tivoli Marina is, as the name suggests, right at the marina and you either get a sea or marina view as standards.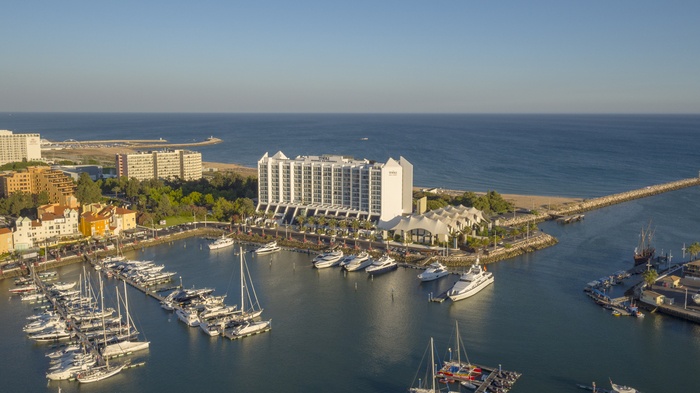 All the other hotels are just off the marina and range from 50 yards to 500 yards away.
If you would rather stay on a golf resort and yet be close to everything at night, Pestana Vila Sol would be a good fit. They offer some great value stay and play packages over the 27 holes on-site and so that means no travelling to and from courses each day. The marina would be a 5 minute taxi at night and that is likely to cost less than 10€ each way.
Why visit Vilamoura?
Great selection of both 4 and 5* hotels
Golf courses to suit all levels
Championship standard golf courses
European Tour venues
Short flights from the UK
Friendly staff throughout
Ideal climate to golf most of the year
Perfect for both small and large groups
My favourite
This is always a tricky question to answer. No matter where you golf, there is always something you love or would change slightly. Victoria is a European Tour venue and so obviously a great golf course. The courses at Quinta do Lago are pound for pound the best around and so a package including those 3 courses would be highly enjoyable. With all that said, I think my favourite would be San Lorenzo. It's an older golf course with some stunning views of the Ria Formosa and so even if your golf isn't up to scratch that day, you can be sure all is not lost.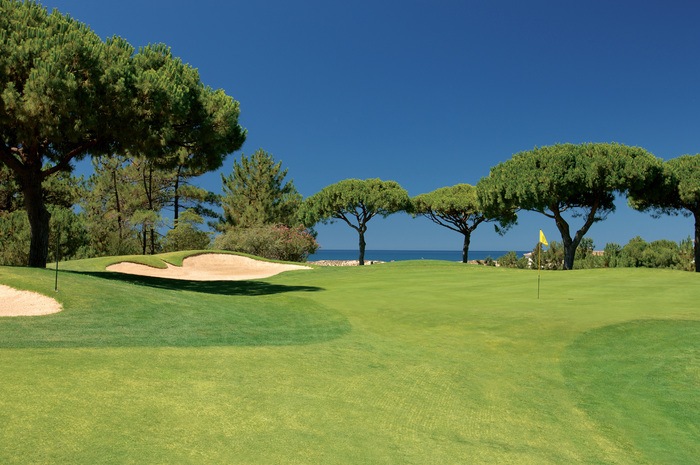 Top tips when making a booking to Vilamoura
Here at GolfKings, we know the best deals and how to get them for clients. To get the best deals in and around the Vilamoura area, it is always important to;
Make use of the Dom Pedro 3,4 and 5 round packages. This means when playing Victoria, Old, Millennium, Pinhal and Laguna, you should always book at least 3 rounds to get the best deal
Both Vale do Lobo and Quinta do Lago offer reduced prices for 2 and 3 round packages
Many of the hotels offer a free shuttle service to the Dom Pedro courses. This is only suitable for groups of 8 or less. For numbers greater than that, we would also recommend and book private transfers for you
Depending on flight times, we can include golf on the day or arrival or departure. This means instead of perhaps having to go for 4 nights, you can fit in 3 nights and 4 rounds to save on time and annual leave from work
Flights
Faro is one of the most accessible airports in Europe. Direct flights operate almost daily up and down the UK and so getting there is very easy with lots of options to choose from.
We love the Algarve, for golf holiday deals to Vilamoura and many other Algarve golf resorts,
Gordon