Best Golf Courses in Cyprus
With a typical island breeze cooling you down when the temperatures rise throughout the day – it is the perfect climate for honing your skills on the golf course and relaxing off the course.
Our program has been selected by our golf holiday specialists who have stayed & played golf in Cyprus to give you the best possible selection of hotels and golf courses. See our guide below:
Golf on the Island of Cyprus
The island hosts 4 great golf courses – all presenting a differing challenge and allowing you to play some golf holes that you simply won't forget! (in no particular order)
Aphrodite Hills PGA National Cyprus
With some of the most scenic holes in Europe, the condition and layout of the course is befitting of the PGA status. Buggies are mandatory and always included for golfers, as you wind your way down ravines and the natural landscapes.
More about PGA National Cyprus Golf Course >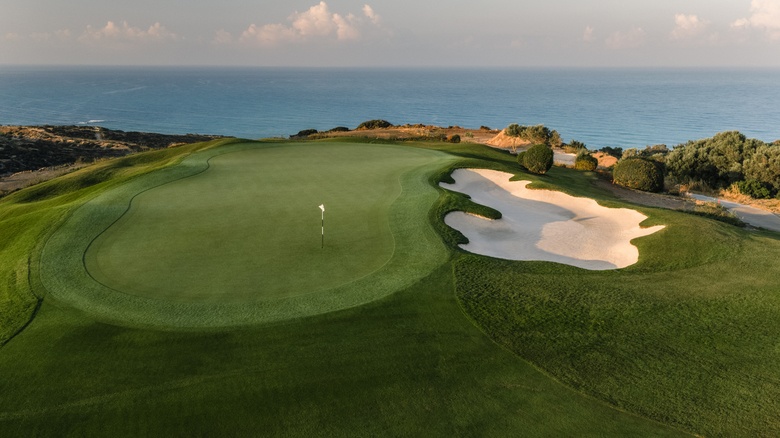 PGA National, Cyprus
Secret Valley Golf Course
As the name suggests, a hidden gem! 18 holes all presenting a different challenge as you need to think your way around. Definitely try the club sandwich in the clubhouse too.
More about Secret Valley Golf Course >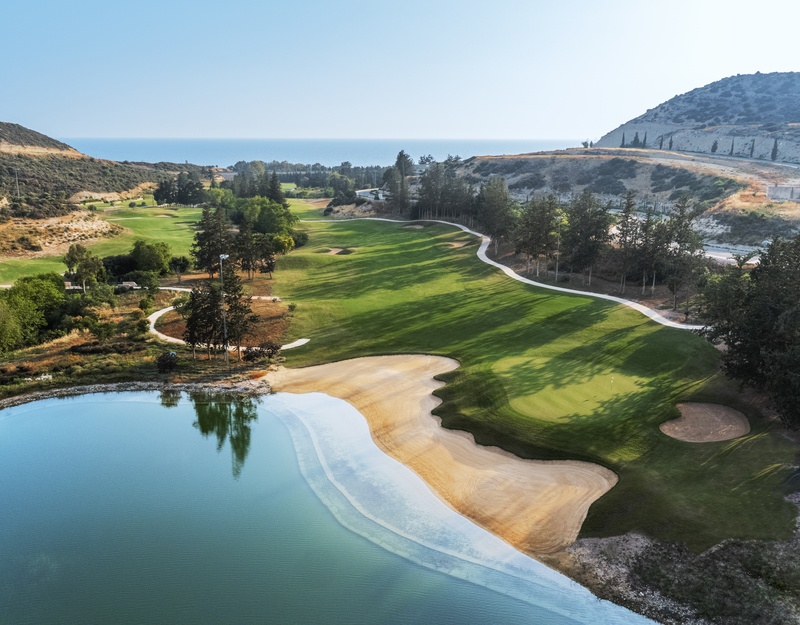 Secret Valley Golf Course
Elea Golf Club
A typical Faldo golf course design with massive bunkers, slick greens and the occasional water hazard. Great sea views all the way round – wide fairways give you a chance off the tee but around the greens is where the course shows its teeth.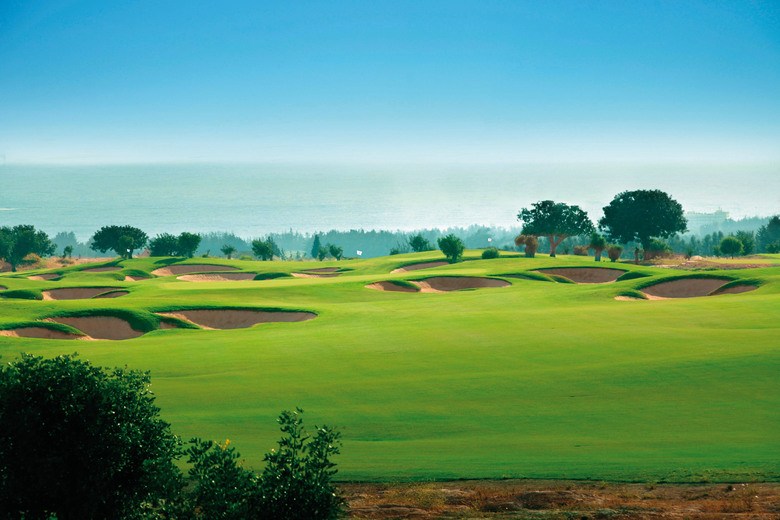 Elea Golf Course
Minthis Golf Club
After great investment and the renovation of all 18 greens, Minthis Golf Club is open and it is fantastic news for the golf course– managed to have a look at the new 10th hole which offers a great photo opportunity from the tee and a chance to drive it miles (if the winds behind)
More about Minthis Golf Club >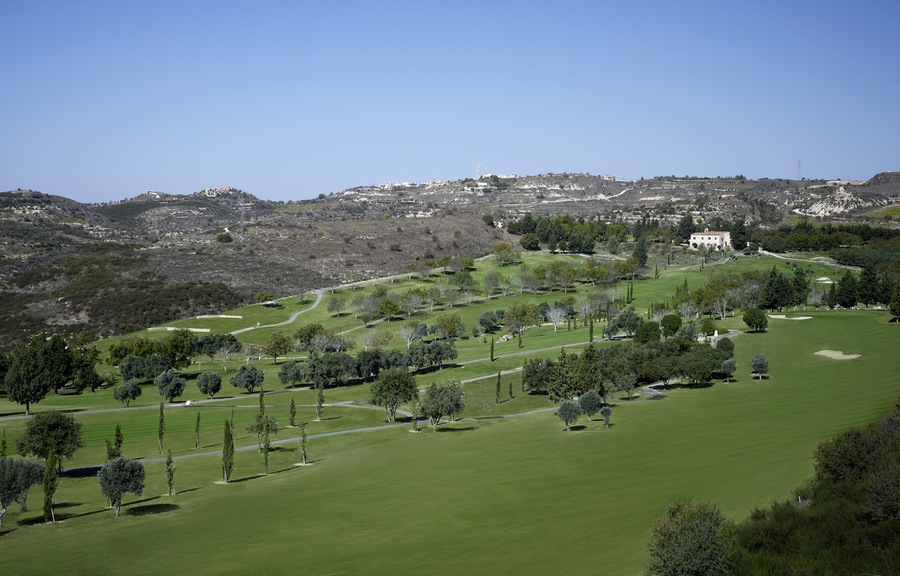 Where to stay in Paphos?
Golf Resorts
For those looking for on-site golf, the best option is to stay at Aphrodite Hills Resort. With a 5 star hotel on site offering half board and all-inclusive packages with excellent food and beverage options then it's perfect for both couples and groups.
Aphrodite Hills also have apartments and villas on site for those looking to have their own space to unwind and relax. With the option of private pools or communal spaces, this is great for families or larger groups. The village square has a multitude of restaurants and bars, a supermarket and a bakery so you will be spoiled for options.
Paphos Town
Looking for something a bit more central then we have some excellent hotels in the town of Paphos – each offering something a bit different.
Amavi Hotel is the newest to GolfKings and has recently opened its doors. A couples-only hotel offering stunning sea views from every room and offers a peaceful and tranquil environment for those looking to unwind and chill out after a stressful round of golf!
Alexander the Great Beach Hotel is an icon in Paphos. A very well established hotel which is popular with everyone. My top recommendation here is to get yourself a sea-view room for some excellent views.
Olympic Lagoon is the best all-inclusive option in the area with various dining options and lots of activities to do in resort. A short walking distance to the town centre should you wish to go and explore the town.
Island Highlights
- A great mix of accommodation options with 20 minutes of each other
- Over 300 days of sunshine per year
- Visit the town of Paphos for some great restaurants and bars
- The beaches are amazing for when you're not on the golf course
Flights to Cyprus
Flight availability is good all year round. From Scotland you have direct flights from Edinburgh and Glasgow on an almost daily basis. From elsewhere, most major airports have direct access via multiple airlines so you're not stuck for choice.
GolfKings Top Tips
- Hire a car and tour the island – driving is simple in Cyprus, same side as the UK and the small population means the roads are very quiet giving you time to enjoy the sights
-Enjoy the traditional Cypriot culture and food.
- With 4 golf courses, there's plenty of variety – tee-times availability is very good.
- Go anytime – the weather is always great! So whether you want to improve during the off-season or take advantage of your form in the peak season – Cyprus is certainly worth considering.