Golf Holidays in Lisbon
Golf in the Greater Lisbon Area
With the Atlantic Ocean's magnificent coastline sometimes only inches away, you should be hoping that the wind is helping and not hurting for some of the areas best courses. My top 5 courses in no definitive order are:
West Cliffs
Praia D'El Rey
Oitavos Dunes
Penha Longa
Quinta do Peru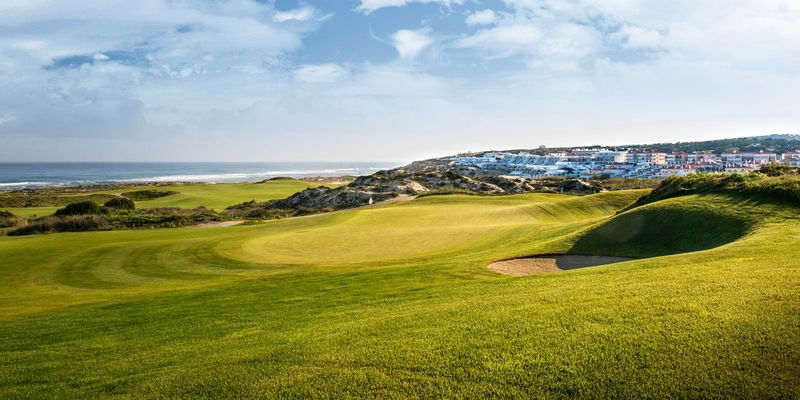 There are some top end hotels to stay in too, when you are not out striding the fairways.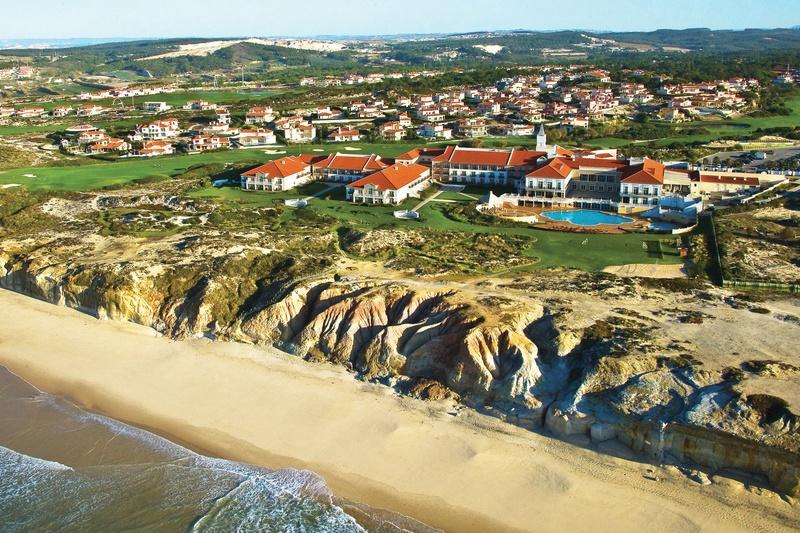 The surprise package for me, was visiting Northern Lisbon, or the "Silver Coast" as it is known, only an hour from Lisbon Airport. It is named this due to the silvery colour of the Atlantic when the sun hits it in the morning, which makes for some dramatic photos.
Highlights of the Silver Coast
4 courses all within 15 minutes of each other
Natural green surroundings
Dining out at Peniche for the freshest and best seafood
A trip to Nazare to watch the worlds biggest surfing waves
Walking the city walls of Obidos Municipality
Stunning ocean views
Why Golf in Central Portugal?
Brilliant standard of golf course to rival the Algarve
Tee time availability
Stunning coastal golf holes that you cannot help to take your camera out for a snap
Championship golf courses throughout
Great course variation, so there is something for everyone
West Cliffs is only a couple of years old, but already considered one of the best in Europe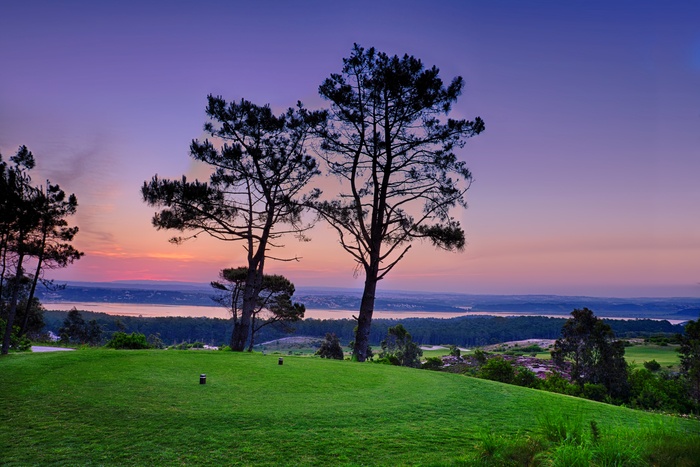 Stay & Play in Cascais
Only a short 30 minute transfer from Lisbon Airport and set on the Portuguese Riviera, it is the destination that can offer everything. From sandy beaches and a thriving town to then playing golf courses of the highest standard and condition that you will find at Penha Longa, Estoril Palacio and Oitavos Dunes.
You can even turn your head to some sightseeing in Lisbon City, only 30 minutes drive away (or take the train and enjoy the views over the Tagus) where you can easily be engrossed in the culture for the full day. The question is; will 7 nights enough to fit it all in?
What flight options are there from UK to Lisbon?
With direct flights from Edinburgh, Manchester, Bristol and a host of London airports, getting to Lisbon is a breeze. A number or airlines fly twice daily in the high seasons, so you could easily play on the day of arrival and departure if you desired.
To take advantage of the best weather, I would recommend visiting either before or after the summer months. My preference is to play earlier in the morning, as sometimes the wind picks up in the afternoon and can make for some seriously testing golf shots (but that is half the fun I suppose!)
Visit the very best Lisbon golf break ideas and deals