Dining at Heritage Awali Golf & Spa Resort.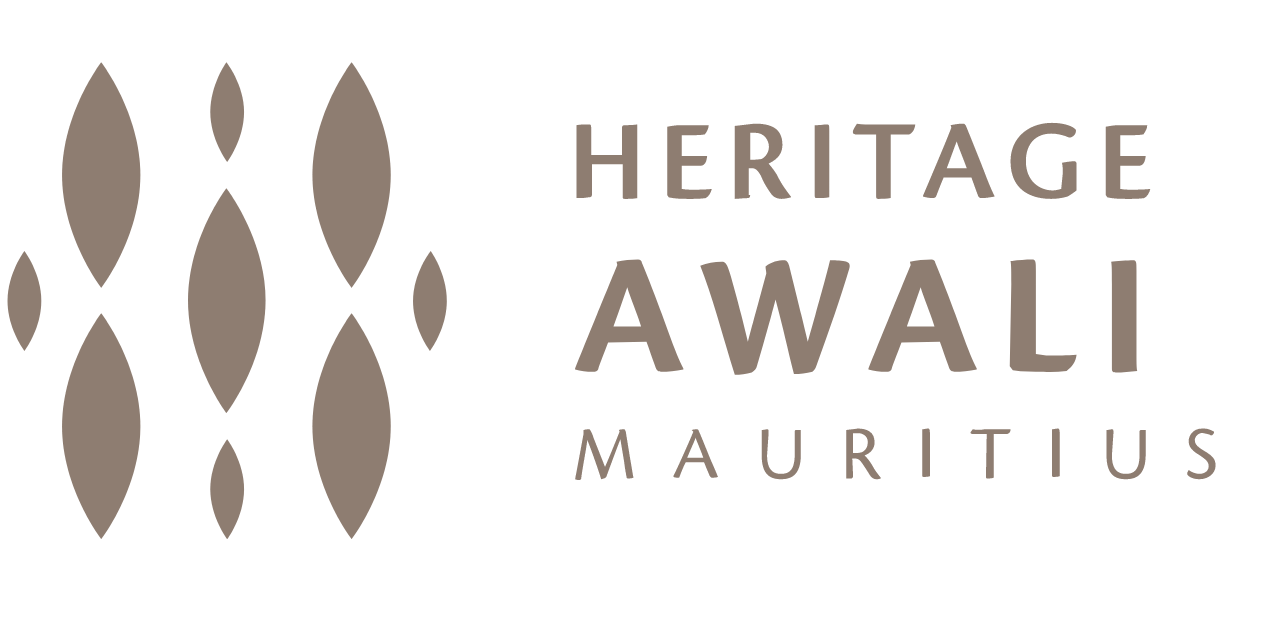 The all-inclusive offering at Heritage Awali one of the best in Mauritius. Whether you prefer to take your time at the extensive buffet selection at Savana, or are looking for the fine dining experience of Infinity Blue and Zafarini, Heritage Awali has you looked after.
Guests of Heritage Awali can also make use of all of the restaurants at Heritage Le Telfair for dinner, having a daily credit that can be used against the final bill.
Savana
Guests of Heritage Awali will be welcomed during their stay to Savana each morning by a plethora of breakfast options. Fresh local fruits and juices, along with stations offering everything you'd expect to find in your local market and some surprizes in there too.
In the evening, Savana will take you around the world, with different buffet themes changing each night. There is full international cuisine, along with buffet favourites, to ensure that all appetites are kept happy. There is also a qualified sommelier to look after what wines work best with your meals.
Kuzini
Italian gastronomy is known around the world for its fantastic taste and use of only the freshest ingredients. Open for dinner 6 days a week, it is a popular choice for many Heritage Awali guests for a visit or two.
As with all dishes served at Heritage Resorts, only the very best ingredients are used, and the knowledgeable staff are always on hand to help with any questions or suggestions, to make sure your stay is as flawless as possible.
Infinity Blue
This stunning beach and pool restaurant is a firm favourite set in the heart of Heritage Awali. During the day, there is a fantastic selection of fresh local plates, pizzas and snacks. Perched right on the beach, it is the perfect place to enjoy lunch or a quick bite and a sundowner. By evening Infinity Blue is transformed into a charming seafood restaurant, with catch of the day and local maritime delicacies on offer.
Zafarani
A feast for the eyes, as well as the tastebuds, Zafarini is a beautifully vibrant setting within Heritage Awali. This adults-only restaurant has a menu created by its own inhouse Indian-born chef, taking you on a journey of incredible tastes and smells. Bring your best appetite and it will be willingly suppressed.
Boma
Open only twice a week for dinner, Heritage Awali offer the unique open-air restaurant experience of Boma. The African barbeque is served around a bonfire, with lots of dancing and music on show too. Should they wish, guest are welcome to join in the festivities and show off their best dance moves.
Boma is only included as part of Premium All-Inclusive board basis, or for a supplement to other guests.
Dining at Heritage Le Telfair Golf & Wellness Resort

Guests of Heritage Le Telfair are spoilt for choice, with several fantastic dining options available to them, across their preferred board basis. They can also make use of all of the restaurants in the neighbouring Heritage Awali, creating a vast range of dining around opportunities.
Annabella's
Guests of Heritage Le Telfair will be treated to a beautiful array of breakfast options at Annabella's. Offering freshly made pastries, fruits & juices, eggs & omelettes, not to forget the usual array of cooked options. In the evening, it becomes a quaint restaurant, where you can dine on the porch of the plantation style building. Every palate is accommodated for, with a variety of menus, showcasing dishes from around the world, inspired by many cultures.
Le Palmier
Set right at the beach and overlooking Le Telfair's stunning outdoor pool, Le Palmier offers light bites and fantastically fresh lunch options. Salads are especially popular as you take in the views of the Indian Ocean. For dinner, the restaurant transforms itself into a spectacular fish and sea food dining experience. The evening dress code is "Island Chic", supporting the more laidback experience on offer at Heritage Le Telfair.
Gin'ja
On the beach and overlooking the lagoon at Heritage Le Telfair is Gin'Ja, a knockout Pan-Asian restaurant open for Lunch and Dinner. Offering quaint seating inside, with your feet in the sand or teppanyaki show cooking, dining at Gin'ja is the highlight of many of guest of Le Telfair. Sharing sushi and tempura platters are always a firm favourite during the day, or to begin a special dinner at night.
Le Château
For those looking for the ultimate dining experience, Le Château is the premium restaurant offering at Heritage Resorts. Located in the beautiful nineteenth century mansion, guests are spoiled to a menu full of tasting menus and special dishes designed by a 2 Michelin stars' Chef David Toutain.
Le Château is included for Le Telfair guests on Gourmet Bliss board basis, and payable for all other Heritage Resort residents.
C-Beach Club
Another great breakfast option for guests of Heritage Le Telfair, where there is an emphasis on the healthier side of dining. Located right next to the watersports centre, C-Beach Club is a favourite eatery from dawn till dusk, for those who love their watersports. Laid back dining throughout the day with fresh salads and tapas dishes a firm favourite, and at night there is an abundance of colourful dished with Mediterranean twists.
O'Grill Restaurant at Heritage Golf Club
Heritage Resorts steak restaurant option occupies its space in the clubhouse at Heritage Golf Club. In the evening, a wide array of beef cuts are available and accompanied by great atmosphere and live music. Dinner at O'Grill is a must for any meat lover during your stay at Heritage Le Telfair.
Mauritius
Heritage Awali Golf & Spa Resort
Golf Holidays with Flights Included
7 nights | All Inclusive | Unlimited Golf
Play on Heritage Golf Club - Le Chateau Golf Course (Unlimited)
Golf Holidays with Flights included
Airport transfers included
Fly, Stay and Play
May 2022
Mauritius
Heritage Le Telfair Golf & Wellness Resort
Golf Holidays with Flights Included
7 nights | Half Board | Unlimited Golf
Play on Heritage Golf Club - Le Chateau Golf Course (Unlimited)
Golf Holidays with Flights included
Airport transfers included
Fly, Stay and Play
September 2022
Mauritius
Heritage The Villas
Golf Holidays with Flights Included
7 nights | Bed and Breakfast | Unlimited Golf
Play on Heritage Golf Club - Le Chateau Golf Course (Unlimited)
Golf Holidays with Flights included
Airport transfers included
Fly, Stay and Play
October 2022 - December 2022