North Lisbon, Lisbon, Portugal
Golfing holidays to
Evolutee Hotel at Royal Obidos
Our Golf Holiday Packages
North Lisbon, Lisbon, Portugal
Evolutee Hotel at Royal Obidos
Golf Holidays with Flights Included
4 nights | Bed and Breakfast | 3 rounds
Travel September 2022 - October 2022
Play on Royal Obidos (x2) and Praia Del Rey (x1)
Flights included
Fly, Stay and Play
18 Sep 2022 - 31 Oct 2022
North Lisbon, Lisbon, Portugal
Evolutee Hotel at Royal Obidos
Golf Holidays with Flights Included
4 nights | Bed and Breakfast | 3 rounds
Travel March 2023 - April 2023
Play on Royal Obidos (x2) and Praia Del Rey (x1)
Flights included
Fly, Stay and Play
1 Mar 2023 - 6 Apr 2023
North Lisbon, Lisbon, Portugal
Evolutee Hotel at Royal Obidos
Golf Holidays with Flights Included
4 nights | Bed and Breakfast | 3 rounds
Travel September 2023 - October 2023
Play on Royal Obidos (x2) and Praia Del Rey (x1)
Flights included
Fly, Stay and Play
17 Sep 2023 - 31 Oct 2023
Don't see your dates or duration? Enquire here
Enquire Now
The Royal Obidos Spa & Golf Resort includes a 5-star boutique Hotel Evolutee occupying a magnificent setting on the Silver Coast with views of the Atlantic Ocean, the Obidos Lagoon and the Royal Obidos Golf Course.
The best feature of this 5-star resort has to be its very own 18-hole golf course designed by Severiano Ballesteros, potentially the finest in the region. There is also a pro shop, bar, restaurant, members lounge and a huge terrace for you to relax and enjoy the stunning views.
Hotel room options include Sunrise/Lagoon Views or Golf/Sea Views as well as a selection of apartments.
Amenities: 40 guest rooms, Spa, Indoor and Outdoor pools, bar, restaurants and 18-hole golf course.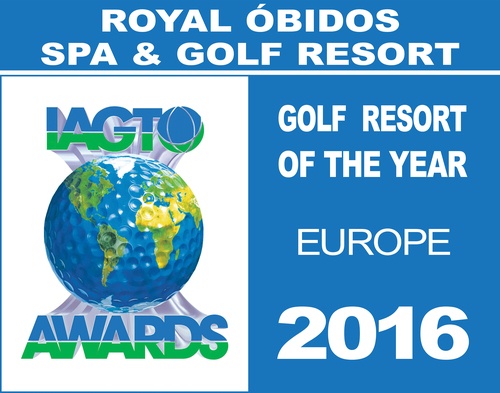 Onsite Courses
Nearby Courses