Cyprus
Aphrodite Hills Resort
Fully deserving of its glowing reputation – Aphrodite Hills Resort offers a perfect combination of fantastic accommodation and championship golf.
Where to Stay
There are a few different accommodation options at Aphrodite Hills – from the sublime 5* star hotel to the fantastic villas and apartments that surround the golf course.
Aphrodite Hills Residences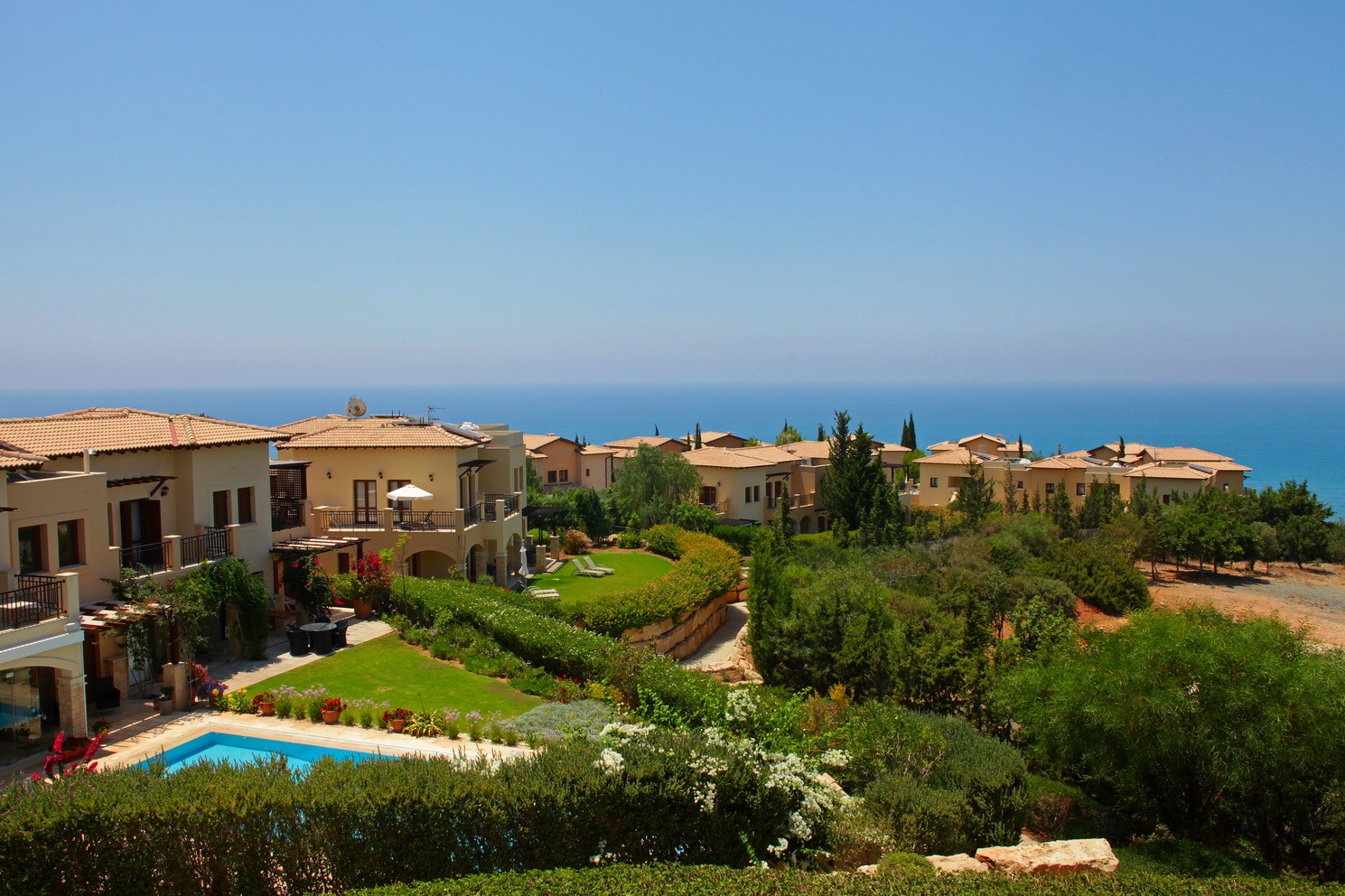 The Aphrodite Hills Residences are perfect for families, golf groups or for those who just wish to have their own space on holiday. The accommodation ranges from 1, 2 and 3 bedroom apartments and townhouses all with access to a communal swimming pool, or why not upgrade to a Villa with private pools. All options are very spacious and offer some fantastic views of the golf course. There are also allocated parking spaces if you wish to hire a car and explore the island.
Aphrodite Hills Resort Hotel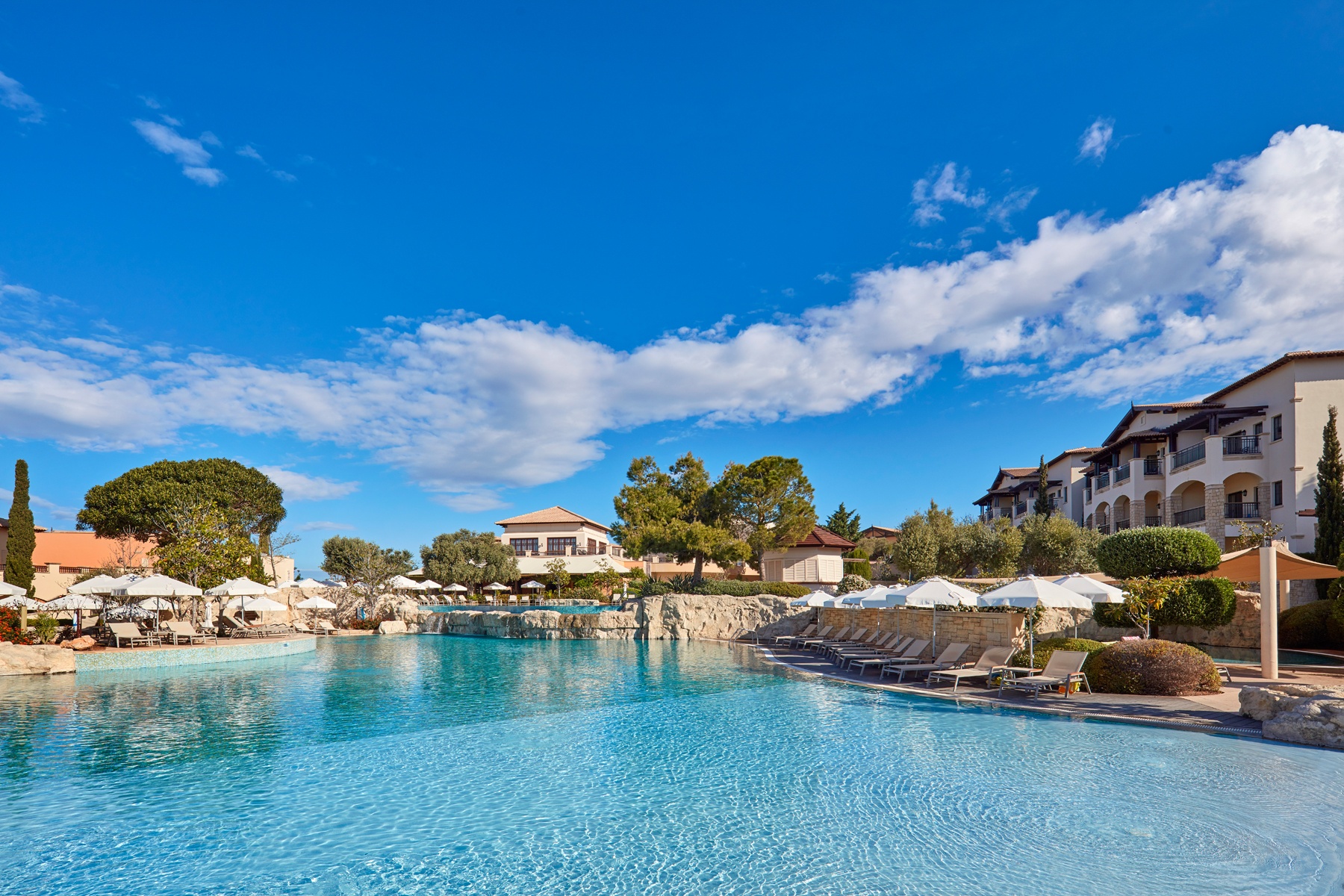 Aphrodite Hills Resort Hotel is deserving of its 5-star rating. Offering a fantastic all-inclusive selection and luxury services; it allows you plenty of time to relax, unwind and enjoy the sunshine. The rooms are very spacious and amenities are replenished daily. My top tip is to upgrade to a golf/sea view room which are simply amazing!
The all-inclusive concept includes the buffet restaurant which has a great selection available and cater to all requirements. The perk of booking via GolfKings is that you get unlimited and complimentary access to the 3 a la carte restaurants on site (Asian, Mexican and Fine Dining). I'd recommend booking these upon check-in as they fill up quickly.
Golf at Aphrodite Hills Resort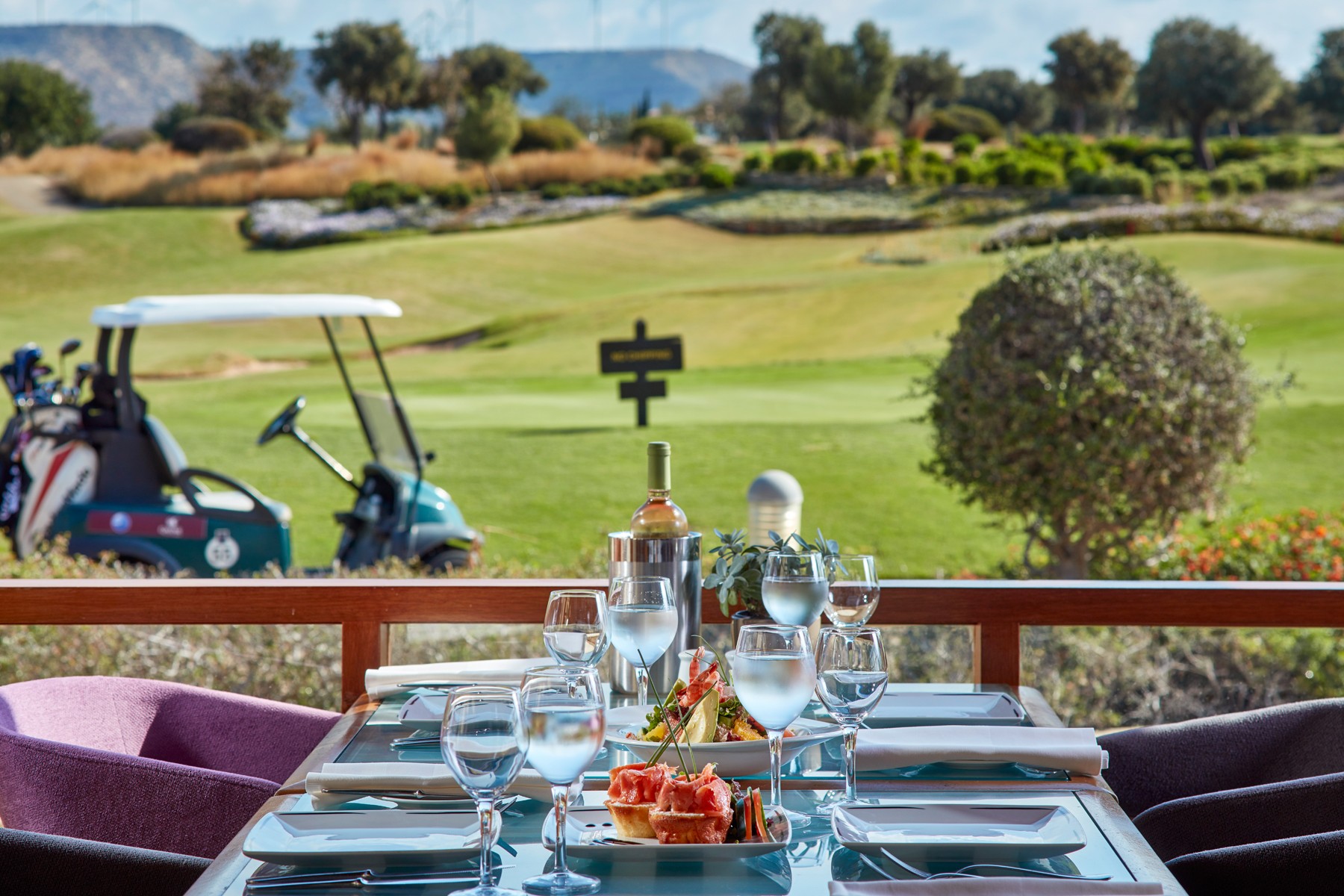 The resort boasts arguably the best course on the island – PGA National Cyprus Aphrodite Hills. This course really lives up to its PGA status and is a great test for all ability levels. There are several teeing options which allow players to alter the challenge if required. The signature hole has to be the 7th - a spectacular par 3, played over a ravine offers breath-taking views for all but be wary of the wind. Aim at the left-hand side of the green and commit to your shot. Buggies are mandatory at PGA National and are included in your green fee.The course offers a mix of holes, some requiring some strategy while some just require you to pull the driver!
If you're looking for a bit of practice, the facilities here are top-class. Two large putting greens and a double-sided driving range gives plenty opportunity to hone your game.

The clubhouse offers excellent views back down the 18th and has a great balcony for relaxing in the sunshine after your game. The food is great here - I'd recommend the classic burger.
Resort Facilities

As well as the Championship Golf Course, the resort has plenty of other sports facilities including tennis courts, football pitches and a fully equipped gym.
On the food and beverage side, the resort features a "village square" which has lots of restaurants and bars. Those who stay at the residences get 10% off at all the restaurants. With the choice of Mexican, Cypriot, British and many other cuisines then you will not be short of choice.

The resort also houses a supermarket which is great for picking up the essentials or your food shopping if you prefer to cook in the apartment. It is always well-stocked with international brands and is very useful if you forget to pack an important item.
One of the best parts of the resort is the Hagen Daas store which is an essential visit on a warm sunny day. If you prefer a warmer drink, there's a Costa Coffee too.

For those who wish to leave Aphrodite Hills for a day and go explore, the resort does have a car rental office so you can organise that locally – Cypriots drive on the same side of the road as the UK so it's simple.

If you want to visit Paphos centre, the resort offers a shuttle bus into the town which runs on a timetable schedule – if you're going in the evening then it is around a €40 taxi ride each way.

Aphrodite Top Tips


- For dinner, there are 3 great a la carte restaurants – make use of these by booking early as they fill up quickly
- If you have some spare time, get a taxi or take a drive into Paphos. There is lots to do here and a great beach to explore.
- If you're looking for a drink in the evening – I'd recommend Anoi Pub in the village square where you should get some live sport on TV.
- For a more peaceful atmosphere – try the Carob Lounge located near the lobby.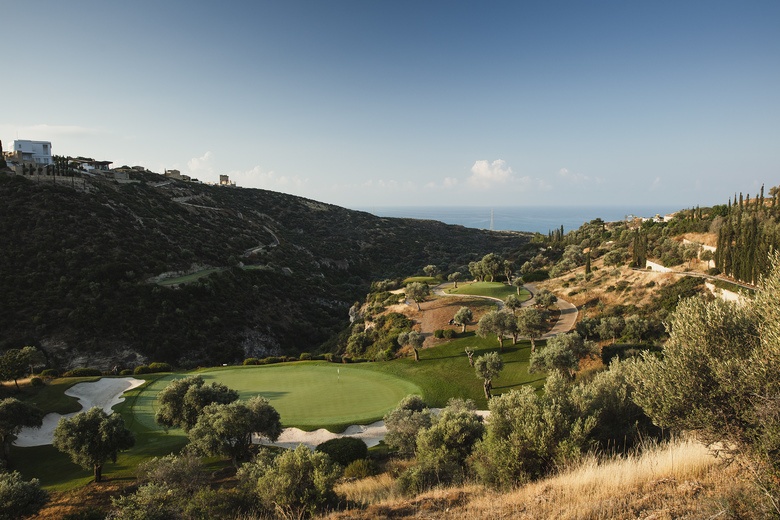 Stuart

Aphrodite Hills Offers >